Archive for the 'e-tiquities' Category
Wednesday, January 13th, 2010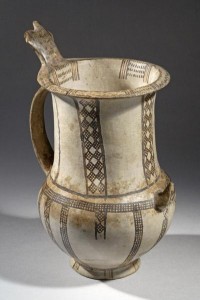 Certainly, most people know about the island Cyprus. They may not, however, know about the antiques that come from Cyprus and are called Cypriotic art and antiques.
These unique antiques, like those available at Phoenix Ancient Art, were part of a thriving culture in Cyprus from the 9th century B.C. until the Roman period. With its location in the eastern Mediterranean, Cyprus was able to be a melting pot of cultures and artistic talent, resulting in a fascinating style.
Cypriot art and antique includes pottery, stone sculptures and terracottas and they are delightful to look at and enjoy in the home.
Wednesday, May 13th, 2009
Just when you thought there could be nothing new in the world of ancient art, Phoenix Ancient Art, the renown gallery for rare and exquisite artifacts of the ancient world, brings to our hi-tech sensibilities instant access to the greatest and most beautiful expressions of by-gone cultures, via the internet.
Click over to e-tiquities, the innovative web-site initiated by Hicham and Ali Aboutaam, co-owners of Phoenix. Now you can join the world of ancient civilizations with just the pressing of a key on your keyboard.
Admire the huge variety of works, spanning time as long ago as the 6th millennium B.C.E. progressing to the 14th century A.D. The geographic spread is just as wide, with most objects coming from the great civilizations which flourished in the Mediterranean Basin and reaching west to the Iberian Peninsula and extending out to the Indus Valley in the east.
The internet together with Phoenix Ancient Art have expanded the reach of just about anyone so that they can be an active player in the world of collecting, admiring and being inspired by the rare and wonderful world of ancient art and antiquities.