Archive for January, 2010
Wednesday, January 20th, 2010
When you purchase an antique, it certainly has financial value.  It should also, however, have aesthetic value.  You can enhance the look of your  home and enjoy the antique that you've purchased by kleeping a few key ideas in mind.  Antiques from Phoenix Ancient Art, and many other esteemed locations, can add depth, beauty and style to the home.
1. Frame your antiques.  Rather than simply filing away an antique coin or postcard, have it framed and place it on a prominent wall in the house.
2. Recreate a time period.  One great way to use an antique is to design the décor of an entire room around the antique. If you've purchased a large Medieval sword, create a look of Medieval elegance in the dining room and display the piece prominently.
3. Mix old and new.  For an eclectic look, shake up your antiques a bit.  Place an antique in a room with a modern décor, calling attention to the juxtaposition and emphasizing this impressive piece.
Wednesday, January 13th, 2010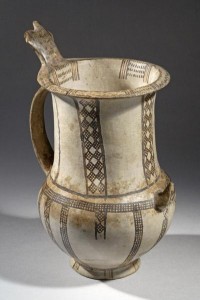 Certainly, most people know about the island Cyprus. They may not, however, know about the antiques that come from Cyprus and are called Cypriotic art and antiques.
These unique antiques, like those available at Phoenix Ancient Art, were part of a thriving culture in Cyprus from the 9th century B.C. until the Roman period. With its location in the eastern Mediterranean, Cyprus was able to be a melting pot of cultures and artistic talent, resulting in a fascinating style.
Cypriot art and antique includes pottery, stone sculptures and terracottas and they are delightful to look at and enjoy in the home.